Thank you for donating. We're happy to pass along a gift in appreciation. Thank you gifts can be selected on the donation form and only appear if you meet the minimum pledge level and the item is in stock. If you have questions, please call us at 805-549-8855.
The Food Bank Premium
Your donation to KCBX can make an even bigger impact on the community if you opt out of taking a thank you gift (like a KCBX mug, tote bag or t-shirt), and opt in to help feed families in need through the Food Bank of San Luis Obispo, Monterey, or Santa Barbara Counties!
By choosing the Food Bank Premium, a portion of the money normally used for your thank you gift will instead go to purchase meals for those in need.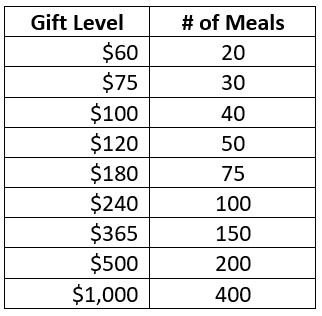 Minimum pledge: $60 (or $5/month sustaining plan).
---
The Official KCBX Tote Bag
Show your support with our canvas tote bag. What public radio supporter doesn't appreciate a sustainable and eco-friendly option to place your groceries or beach toys in.
Minimum pledge: $120 (or $10/month sustaining plan).
---
The Official KCBX Coffee Mug
Get our newest KCBX mug. Show your support when enjoying your favorite beverage.
Minimum pledge: $120 (or $10/month sustaining plan).
---
The KCBX Baseball Cap
Our denim baseball cap not only keeps the sun out of your eyes when going for that long, deep drive to center field, or the setting sun on your bike ride through the mountains, but it shows your commitment to KCBX and the great programming your love.
Minimum Pledge: $120.00
---
The KCBX License Plate Frame
Help spread the word about your love and support for KCBX as you drive to your next yoga class or just a jaunt to the veggie stand with an official KCBX License Plate Frame.
Minimum Pledge: $30