Brown admin's untried proposal could save billions on pensions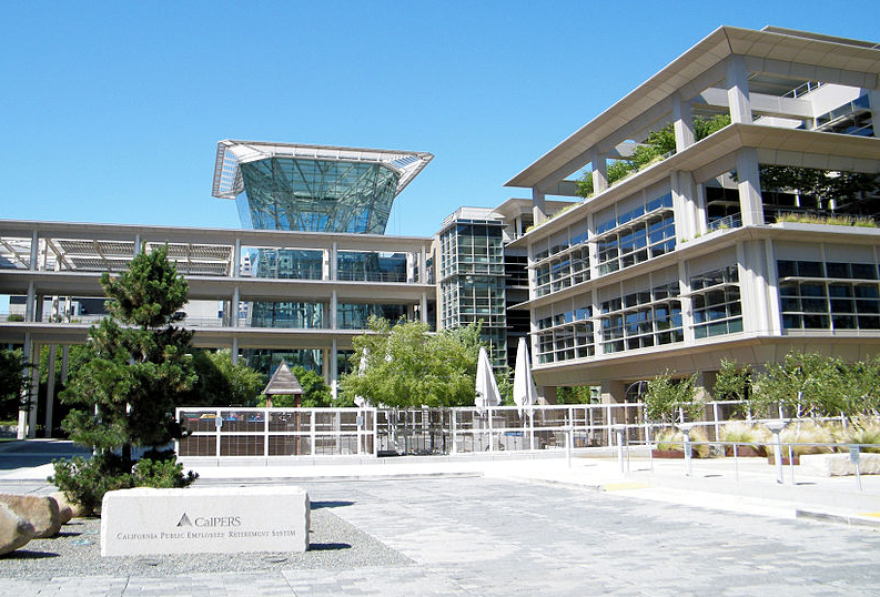 UPDATE as of May 19, 2017: An earlier version of this story posted on the KCBX website incorrectly conflated Gov. Brown's proposal with cities' pension costs. KCBX News has removed the first two paragraphs that were initially added to Ben Bradford's story and published here on May 17, 2017 under the headline, "Could Gov. Brown's pension proposal help Central Coast cities?" Those additions concerned future budget gaps faced by the cities of Morro Bay and San Luis Obispo due in part to increased pension liabilities. Please scroll down to the end of this article to read more on why cities' pension costs are unrelated to the Governor's proposal. We regret the error.
The Brown administration has plans for an innovative money swap that could pay off billions in pension debt over the next two decades, but nonpartisan analysts say the proposal isn't fully cooked.
The plan would borrow $6 billion from this treasury fund that's essentially the state's main checking account—it's holding tens of billions of dollars, but doesn't earn much interest. State finance director Michael Cohen says CalPERS, the state's public employee pension system, can invest that money at a much higher rate of return and it'll reduce the state's pension liabilities.
"We're able to lower our long-term contribution rates by an average of 2.1 percent of payroll, that's savings of 11 billion dollars over the next number of years," Cohen said.
The state would spend more than $400 million dollars this year, the first of about eight years of payments for the loan. But a report from the state's Legislative Analyst's Office says the Brown administration hasn't conducted fiscal or legal reviews that would typically accompany such a complex financial maneuver. Nick Schroeder co-authored the report.
"It's possible that the state can get savings from this proposal. In fact, we think it's probably highly likely, but really there just needs to be more analysis done," Schroeder said.
And the clock is ticking. Lawmakers and the governor have less than a month to agree on a budget.
CORRECTION: To localize this Capital Public Radio story, KCBX News Director Greta Mart added information about pension costs faced by the cities of Morro Bay and San Luis Obispo, as well as the headline, "Could Gov. Brown's pension proposal help Central Coast cities?" The day after this article was published on the KCBX website, we were contacted by Chief Deputy Legislative Analyst Jason Sisney of the California Legislature's Legislative Analyst's Office. Sisney alerted us to the fact that the Governor's proposal "has nothing to do with cities' pension costs," just the state's. KCBX is republishing the article with this correction included, as well as the original Capital Public Radio headline.
Sisney added further clarification in a subsequent email: the proposal discussed in Bradford's piece "deals with state pension costs, not local pension costs. State and local pension costs are accounted for completely separately at CalPERS, which manages pension benefits for many local governments as well as the state. Local governments like cities and counties generally pay their own pension costs from their available funds; the state pays its own costs similarly. (There is one exception: the state pays a portion of school district pension costs in a separate system, CalSTRS, that is unrelated to this proposal from the Governor.) Employees also contribute to pension systems."
We thank Mr. Sisney for his vigilance in noticing printed errors about the state's public employee pension system, and for contacting KCBX to help us correct them.