"When it came time to retire our beloved Honda Hybrid we knew KCBX would benefit from the sale. We listen to many programs and are very grateful for public radio. They made the process of donation very easy. We said goodbye to our beloved car which had served us since 2003 and they picked it up and sent us a receipt so we could declare the donation on our taxes.
Thanks you KCBX for all that you do."
~Karen Burish Wyke and Chuck Wyke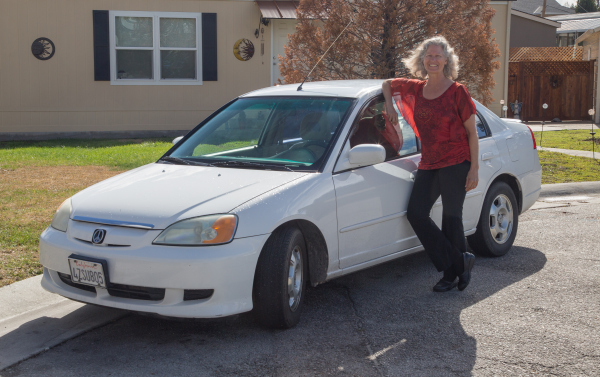 ---
When you donate a vehicle to benefit KCBX, you are turning your car into financial support for the community programming you trust and depend on. Donate your vehicle today and the proceeds will support your favorite programs like NPR's Morning Edition and All Things Considered, as well as locally produced programs like Morning Cup, Issues and Ideas, and local news updates. Your gift makes a difference!
In addition to supporting the programs you love, your gift will make you a member of KCBX. Your vehicle is towed free of charge, and the donation is eligible for a tax deduction. Donating a car is fast, easy, and secure. We accept any vehicle, running or not, including cars, trucks, boats, RVs, motorcycles, and more. We work with our public radio colleagues at Car Talk Vehicle Donation Services to ensure that your donation delivers the highest possible revenue to KCBX and that your experience is convenient and efficient,.
If you have any questions about the vehicle donation process, please don't hesitate to reach out to our vehicle experts at (855) 277-2346, or you can call their direct line at (401) 808-8277.