The 2017 KCBX Dead Man's Dance and Halloween Party

Come dance to live music with Burning James and the Funky Flames and party with fellow KCBX listeners at our Dead Man's Dance and Halloween Party on Friday, October 27th from 7-10 p.m. It all happens at the Masonic Lodge in downtown SLO.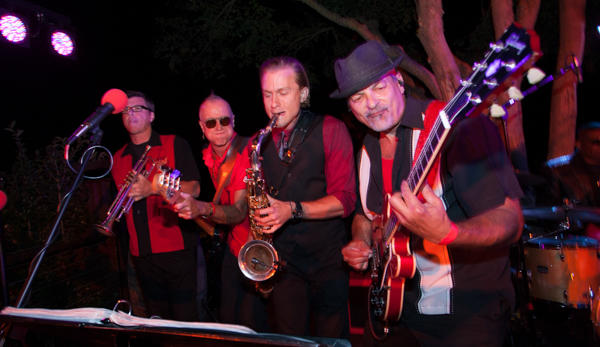 Delicious food will be available for purchase from Bon Temps Creole Café, and there will be a no-host bar, too!
Wear a costume! Prizes will be given for scariest costume, cutest costume and best overall costume.
Tickets are $25 in advance and $30 at the door. Doors open at 6:30 p.m. Proceeds benefit KCBX Central Coast Public Radio.
Where: The Masonic Lodge, 859 Marsh St., San Luis Obispo
When: Friday, October 27th, 7:00 pm - 10:00 pm
Tickets: $25 in advance. $30 at the door.
Photographic services by: