Cuesta Fire investigation complete, but case remains open as vehicle search goes nowhere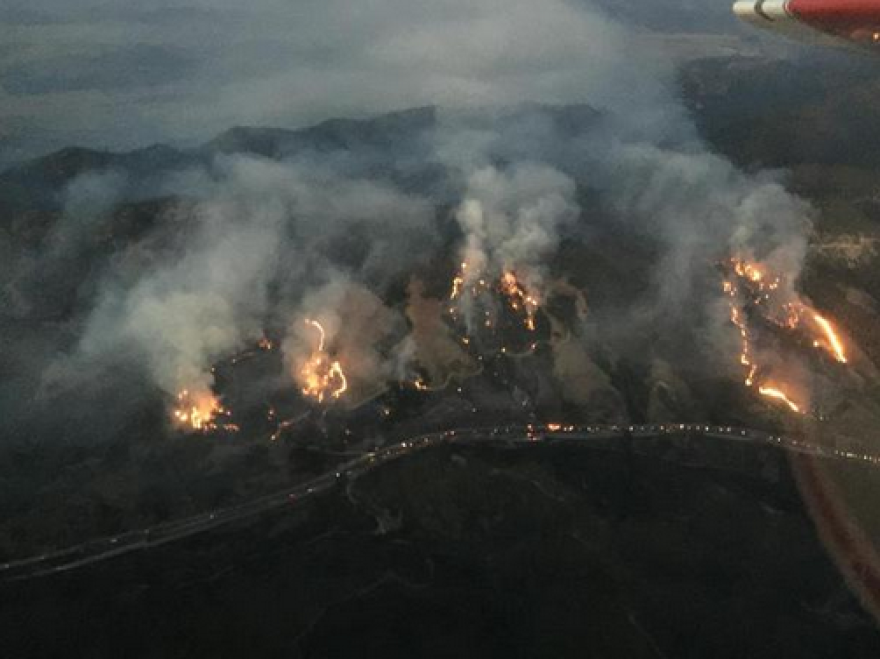 The investigation into what caused the Cuesta Fire this past summer is complete, but the case remains open because San Luis Obispo County CAL FIRE has not yet found the person responsible for staring it.
The wildfire burned 2446 acres. It began along Highway 101 in the northbound lanes heading up the Cuesta Grade.
CAL FIRE crews isolated the cause behind a series of fires that started on August 16, 2015 to pieces of carbon or catalytic converter kicked out of a vehicle's exhaust system.
A truck pulling both a fifth wheel and a Volkswagen bug is suspected of being the source, but CAL FIRE said that vehicle hasn't been singled out as the only possible source.
San Luis Obispo County CAL FIRE Captain Zach Nichols said a photo of the suspected vehicle was circulated to media outlets throughout the Central Coast and San Joaquin Valley in hopes of getting help from the public.
"We had some good hits, some good leads, where we went over to the valley and checked out, but they didn't pan out," said Nichols. "So, we are basically at a standstill until we can get more information on who owns that vehicle and whether they were in the area."
Nichols said the case is open indefinitely, but at this point, it's highly unlikely the case will ever be solved given the amount of time that's passed.
It is not believed that the Cuesta Fire was started on purpose, so there is not an active search for the person responsible.