Schlitterbahn—World's first family affair waterpark from inception in 1966
The world's first family destination water park started with a dream and vision back in 1966 when Bob and Billye Henry fell in love with Landa Resort, a small 12-acre riverfront property on the outskirts of New Braunfels, Texas.
Years of sweat equity with the three Henry children slinging mud and wielding welders turned a small family resort in to the family friendly Schlitterbahnencompassing more than 70 acres.
Schlitterbahn remains as a worldwide trendsetter, with sister parks in Galveston, Corpus Christi, on South Padre Island, and Kansas City, Kansas. Schlitterbahn retains its trendsetting place as America's number one most visited waterpark.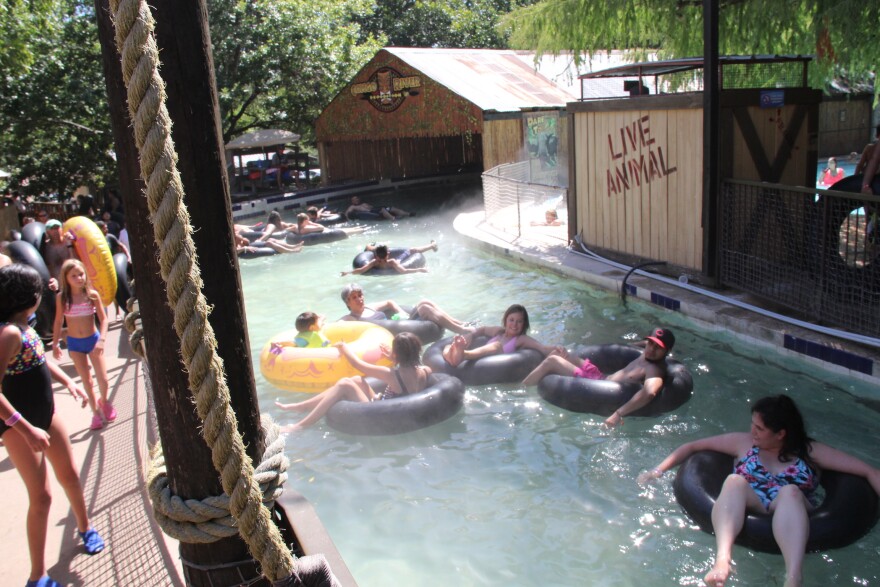 A mere taste of the Schlitterbahn experience includes New Braunfels' Master Blaster, the most award-winning attraction in Schlitterbahn history.
The Master Blaster, utilizes patented water injection technology and starts at the top of a six-story tower. Surrounding the "Blast Tower" is the Torrent Wave River – which combines an endless river and wave pool.
Come along and join Terry Adams COO, and Jana Henry Faber, the founding family's daughter as they recount their incredible forty year odyssey building and growing Schlitterbahn from its roots in New Braunfels, Texas.
Schlitterbahn Galveston Waterpark includes interconnecting large rivers that result in a one mile-long river system! Galveston is also home to the world's tallest water xoaster, MASSIV.
Schlitterbahn Galveston also features a convertible roof system, allowing it to operate nearly year-round! It's been recognized as the World's Best Indoor Waterpark since the award was established in 2007 by Amusement Today.
You are invited to subscribe to the Lowell Thomas award-winning NPR Podcast travel show Journeys of Discovery with Tom Wilmer via:
Twitter: TomCWilmer
Instagram: Thomas.Wilmer