Hilton San Francisco Union Square's greater-good Community Projects Manager, Jo Licata
Ms. Jo Licata spends full-time working with San Francisco's non-profit organizations in partnerships with the Hilton San Francisco Union Square and numerous other SF hospitality enterprises.
Licata's mission as Hilton's Community Projects Manager is to provide non-profits with essential goods and supplies from food to furniture, mini-fridges and so much more.
It's all about reducing waste, and reuse of goods. Come along for an illuminating conversation with Jo Licata at the San Francisco Union Square Hotel.
A sampler of reuse requests fulfilled by the Hilton and partner enterprises throughout San Francisco include, food, kitchen supplies, furniture, coffee makers, and mini-fridges.
An example of a cool project birthed by Licata is the reuse of banquet linens that have reached the end of their useful service life.
The linens are re-purposed and live on as fashionable bags, artist canvas, and much more. And it gets better, as new jobs are created by those hired to sew the bags, and fashion items made from the banquet linen.
A sampler of the non-profit partnerships includes: Glide Memorial, St. Anthony's, Food Shift, Food Runners, Safehouse, S.C.R.A.P., and the SF Carbon Fund.
Join correspondent Tom Wilmer as Jo Licata at the Hilton San Francisco Union Square shares her passion and the numerous community greater-good projects she has envisioned and stewarded over the past 20 years.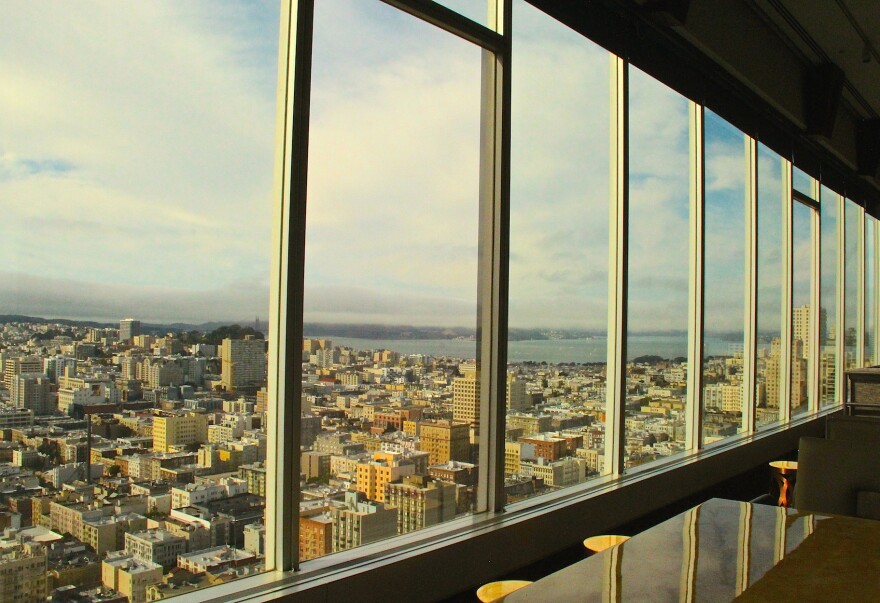 You are invited to subscribe to the Lowell Thomas award-winning NPR Podcast travel show Journeys of Discovery with Tom Wilmer via:
Follow Tom on Social Media
Twitter: TomCWilmer
Instagram: Thomas.Wilmer