Cal Poly, SLO continues to address student mental health needs as the pandemic persists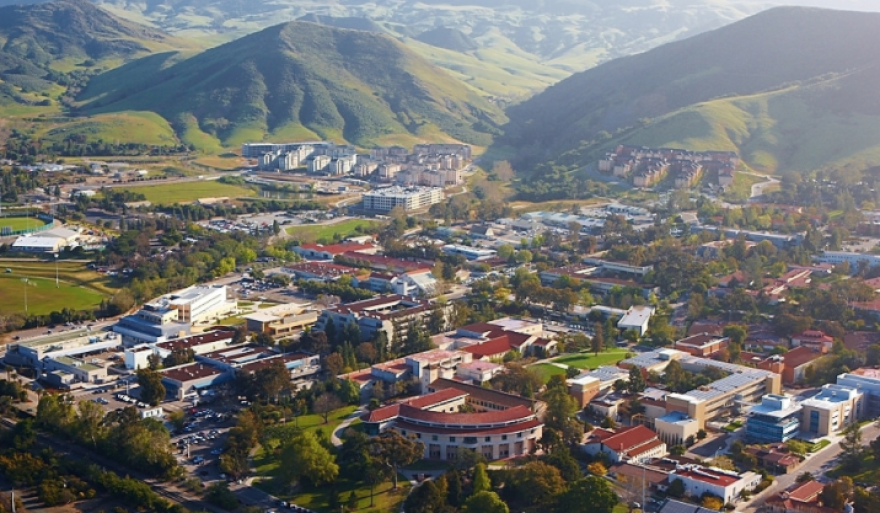 The need for mental health services has increased in recent years, especially during the pandemic. Colleges and universities across the nation have had to figure out alternative ways to address their students' needs.
A national survey of college students in 2020 found that almost 40 percent reported experiencing depression. 34 percent reported experiencing anxiety.
This is compared to the same survey conducted for the 2018-19 year, which found 36 percent reported experiencing depression and 31 percent reported experiencing anxiety.
In a 2019 survey of directors of college counseling centers, nearly 90 percent of them reported demand for their services had gone up in the previous year.
But, Cal Poly, San Luis Obispo's Director of Counseling Services Andrea Lawson said over the last year, the university actually provided fewer students with direct counseling for a number of reasons.
"It was this kind of balance of, 'Yeah, there are fewer students but there were more appointments.' So the average went up by almost two sessions per student, for what they were able to receive during that time," Lawson said.
Lawson said there are legal complications with providing services across state lines to students who attended school virtually outside of California.
Many of Cal Poly's counselors are only certified to practice in California so some students studying virtually had to be connected with other resources in their respective states.
But she said the total number of appointments went up by more than 10 percent because Counseling Services was able to provide longer term treatment to some students.
Lawson said, over the last year and a half, Counseling Services saw a lot of students experiencing isolation and loneliness. She said they saw increases in students with eating disorders and family concerns. She said some students already experiencing depression saw it worsen during the pandemic.
"Yes, this is a challenging year and, yes, people are impacted by it across the board," Lawson said. "But, really, this is just a continuation of a trend that we have been seeing of increasing intensity and some increasing severity of mental health concerns."
Lawson said mental health is something we can always be maintaining, rather than only addressing it in crisis.
"If you keep shoving clothes in a closet, it's going to not close after a while. Every time you open it, it's gonna explode. Sometimes, that's the same thing that happens with our emotions," Lawson said. "If we don't address them, if we don't attend to them, we are just kind of shoving them in that closet. Every time we feel something or experience something or go through a pandemic, then that closet explodes on us a little bit."
Lawson said Counseling Services has received extra funding and expanded staffing over the past several years to be able to provide additional services to students.
Some of the services student's can access at Cal Poly this year include brief phone screenings to connect people to appropriate resources immediately, in-person and virtual services and general safety measures for those receiving in-person services.