Thomas Fire scars still pose risk, one year later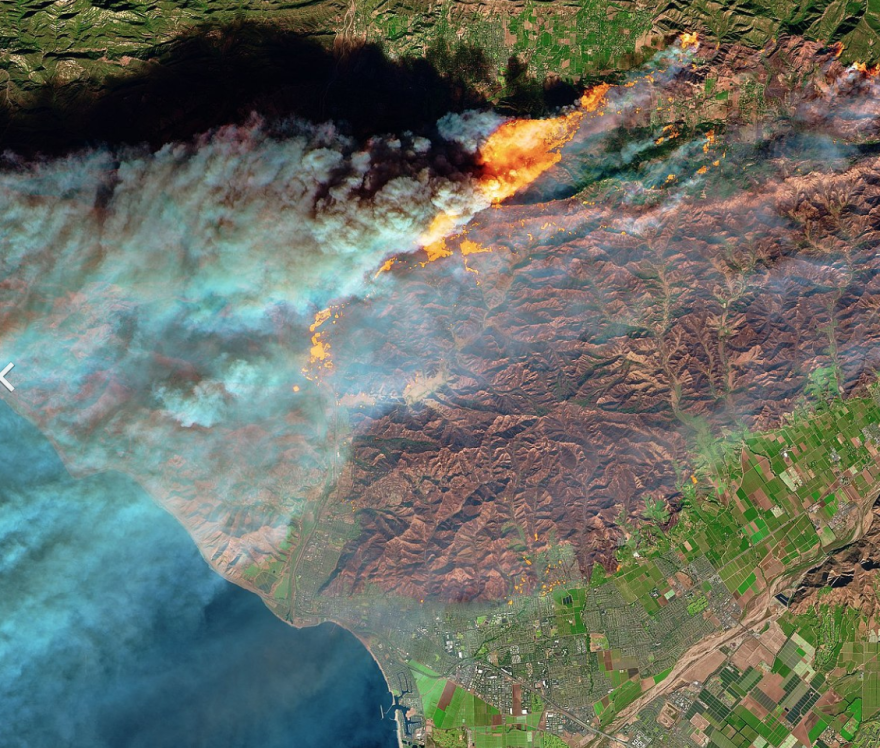 Tuesday marks the one-year anniversary of the day a SoCalEdison electrical transformer blew up and sparked a small brush fire in Ventura County. 60-mile-an-hour winds fanned that into the Thomas Fire, at the time considered the largest wildfire in California's modern history. That was, until the Mendocino Complex and Camp Fires eclipsed it.
Between December 4, 2017, and when it was finally put out in mid-January of 2018, the Thomas Fire burned nearly 450 square miles, killed two people and destroyed over a thousand homes.
But more destruction was to come. On January 9, an intense rainstorm fell on Santa Barbara hillsides scorched by the fire, triggering a 15-foot wave of mud and boulders to crash down on the town of Montecito. The debris flow killed at least 22 people and destroyed around 100 homes, damaging many more.
Thomas Tighe is CEO of Direct Relief, a Santa Barbara-based nonprofit that supplies prescription medications and medical supplies in emergency and disaster situations across the globe.
"It is by far the worst disaster in the history of Santa Barbara, with the loss of life," Tighe said.
A year ago, Teigh found himself responding to the Thomas Fire. Then he lost his own home in the debris flow. And by no means is the recovery over.
"It's a sharp reminder that we're all vulnerable to some degree, and sometimes much more so than you care to think about," Tighe said.
"It'll be a very long recovery, but the community is definitely 100 percent engaged and has come together for the greater good," said Kevin Taylor, a division chief with the Montecito Fire Protection District.
The danger from wildfires doesn't end when the flames are extinguished. Since the January 9th debris flow in Montecito, Santa Barbara County emergency officials have issued three evacuation orders during subsequent storms. While there hasn't been another major mudslide, Taylor said the Thomas Fire burn scar is only about 20 percent healed.
"While we recognize that there is evacuation fatigue and that you cannot cry wolf too many times we really don't have a large margin for error," Taylor said. "We're still at risk for catastrophic debris flow if we receive high intensity short duration rain."
On Monday, Santa Barbara County's emergency management office announced it had updated its interactive map showing areas at risk for debris flow for this winter's storm season, just as a new rainstorm hits the region this week.