Half-cent sales tax headed to November ballot in San Luis Obispo County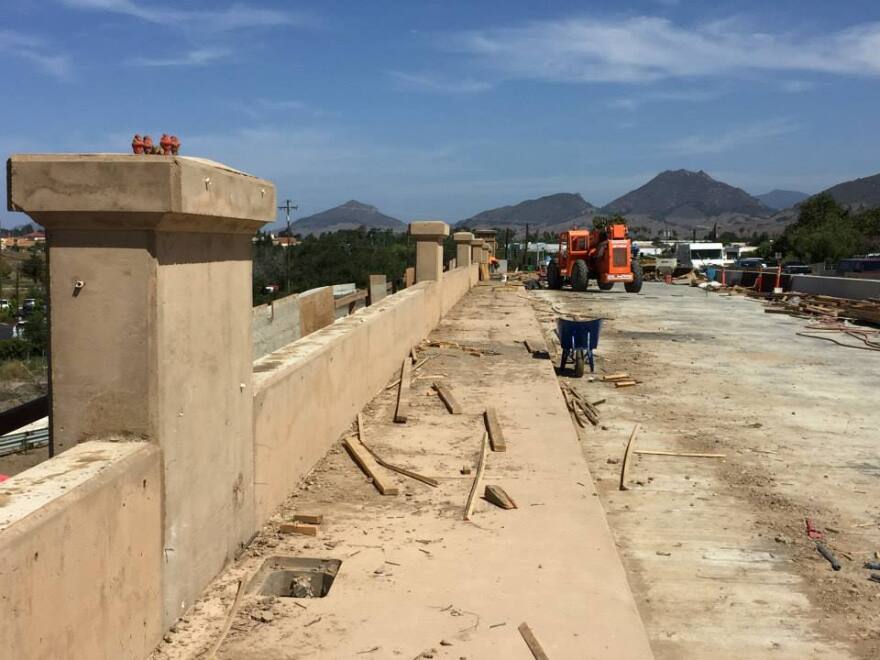 San Luis Obispo County voters will have a new half-cent sales tax to consider on the November ballot that's aimed at raising money to pay for the county's transportation infrastructure.
The County Board of Supervisors voted 3-2 in support of sending the measure to voters. Supervisors Bruce Gibson, Adam Hill and Frank Mecham voted in favor, while Supervisors Debbie Arnold and Lynn Compton voted against it.
The funds coming from Sacramento to pay for such projects are drying up quickly, putting key projects on hold. Lower gas tax revenues are partially to blame as electric vehicles and more fuel efficient cars and trucks take over California's roadways. Many also blame the current configuration for the state's gas taxes, as well as a diversion of funds in Sacramento.
Compton argues that giving into Sacramento by passing a local sales tax will not help solve the problem.
"The revenues are being diverted to satisfy annual budgets for salaries, pensions, health insurance, and other things such as the high-speed rail, other pet projects," said Compton during the Supervisors' July 12, 2016 meeting. "If I approve this new tax, or voting for it, I'm encouraging this mismanagement."
Others, including San Luis Obispo Council of Governments (SLOCOG) Executive Director Ron De Carli, argue that it's time for local governments to directly address the issue.
The measure will require a two-thirds vote to pass. If it does, San Luis Obispo will become a self-help county.
Santa Barbara County is already self-help, where voters have twice approved a tax to pay for transportation funding. Monterey and Ventura Counties have similar versions of a tax measure that are likely headed to their November ballots as well.
De Carli told KCBX that the San Luis Obispo measure is to some degree modeled after Santa Barbara County's version.
Under the plan, 55 percent of the funds raised would be returned to local cities and the County to pay for projects designated by each municipality. Another 25 percent would go for regional projects, 10 percent to bike and pedestrian safety and connectivity, and 10 percent to public transportation.
The nine year total for proposed investments would total $225 million.