KCBX News aims to provide our audience with the latest local and regional information and updates on the coronavirus and COVID-19. We will update this post as new information becomes available.Click on the link in the county name to find important public health resources in San Luis Obispo, Santa Barbara and Monterey counties.Click HERE to view a COVID-19 case map of San Luis Obispo County.CLICK HERE TO SEE A TIMELINE ARCHIVE OF EARLIER CORONAVIRUS-RELATED INFORMATION.
'Not the place to party;' all SLO County bars ordered to close for July 4th weekend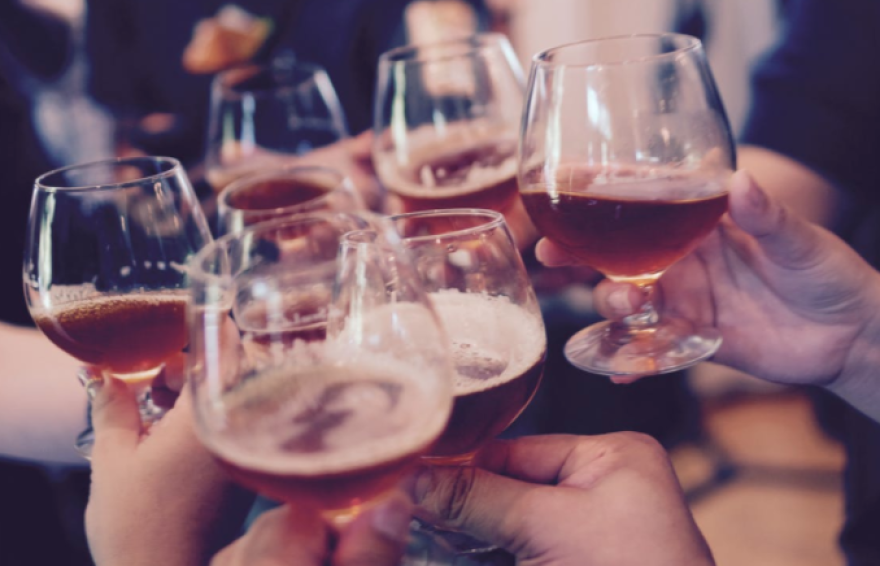 All bars across San Luis Obispo County are now ordered to close for the weekend, to "avoid large congregations of individuals in close proximity within a confined space."
On Friday morning, the county health department said all SLO County bars, pubs and breweries must close as of Friday, July 3 at 4 p.m., and stay closed through Monday, July 6 at 5 a.m.
"Bars that provide full meal table service by an in-house full kitchen are exempted while full food service is offered," according to a release issued by the county's public health department mid-morning. "Wine tasting venues are also exempt."
"SLO County is not the place to party this weekend," SLO County public health officer Dr. Penny Borenstein is quoted in the release as saying. "Bars specifically draw large crowds, and we have seen recent cases of COVID-19 likely transmitted within these establishments locally and throughout the state."
The county said it was notified late Thursday afternoon that beaches in Santa Barbara and Monterey counties were closing, sure to encourage more visitors to SLO County and its bars and beaches.
The public health department says beach city police departments, county sheriff's office, and the Harbor District are stepping up their patrols over the weekend, and that police will be checking into businesses to "verify compliance with COVID-protective measures."